LOUISE SANDERS HENDERSON SCHOLARSHIP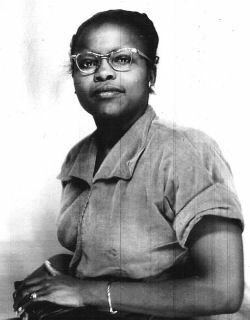 Louise Sanders was born in 1929 and raised in a small-rural town in North Florida called Quincy. Louise withdrew from High School when she was 16 years old to raise her children. Although uncommon in the 1950s, Louise was a single divorced mother of four kids - Gloria, Patricia, Sandra, and David. Despite dropping out of high school, she always understood the value of education. She required that each of her kids obtain a post-secondary education. Gloria obtained her Associates degree from Florida A&M University. Patricia received a Bachelors degree from Florida State University and a Masters of Art degree from Rollins University. Sandra graduated from Tallahassee Community College. David received a Bachelors degree from University of Florida and a MBA degree from the University of Arkansas at Little Rock. In 1965, she herself went back to Carter Parramore adult night school at 36 years of age to obtain her High School diploma after dropping out 22 years previously. The education that her and her children were able to obtain, were some of her proudest moments. She was also an emerging local poet that was regularly called upon to recite her original poems for various occasions.
In recognition of her commitment to education, the Louise Sanders Henderson scholarship is awarded to a well deserving High School Senior that demonstrates an unwavering commitment to furthering their education. To be eligible for this scholarship, you must be a minority student and a graduating High School senior. However, preference will be given to applicants from single parent homes that attended East Gadsden High School in Quincy, FL, that lives in the Robertsville community.